Web Hosting
All our plans for Windows
Hosting are specially created for
multi-domain hosting.

Web Promotion
Have a look at our promising services to promote your business.

Popular services






Want to get started?
Call us: +91 8460 366 366 or
Email us: info@concotech.com
Web Applications
Concotech Technologies believes that web application development is Best Kind in Technology to carry out online business efficiently in both micro as well as macro levels. An online presence means more than just an Internet brochure to a web business. The custom web application developments designed by Concotech Technologies experts are capable of improving the efficiency of any aspect of your business. Be it a small web site, an e-commerce web application or corporate website - we develop it all for you.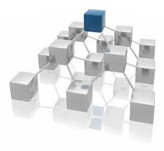 The experienced developers and skilled programmers at Concotech Technologies work in close association with the clients. The team at Concotech Technologies conceptualizes your specifications and then evaluates all the long-term and immediate objectives of your development needs. Concotech Technologies offers Professional Website development and Hi-end web applications for your business requirements.

We take adequate care to ensure that your web application requirements are taken care of with the latest technological standards so that you remain in an advantageous position over your peers globally. the cost and labor of installing software devices with each and every client computer also gets significantly reduced with web-based applications.



Free Speech
If you'd like to talk to someone about our business and services, please call
+91 - 8460 366 366
PRIVACY POLICY