Web Hosting
All our plans for Windows
Hosting are specially created for
multi-domain hosting.

Web Promotion
Have a look at our promising services to promote your business.

Popular services






Want to get started?
Call us: +91 8460 366 366 or
Email us: info@concotech.com
Corporate Domain Management Solution
We have created Domain Management Solution to move the complexities of Domain Name Management away from our clients.
At Concotech Technologies
We see Domain Names as brand assets, that need to be managed and guided by professional people. Too much time and money is invested in brand development of companies,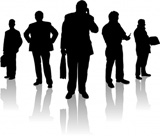 | | | | | | |
| --- | --- | --- | --- | --- | --- |
| | What we Suggest | | What we do | | What you Get |

Free Speech
If you'd like to talk to someone about our business and services, please call
+91 - 8460 366 366
PRIVACY POLICY