Web Hosting
All our plans for Windows
Hosting are specially created for
multi-domain hosting.

Web Promotion
Have a look at our promising services to promote your business.

Popular services






Want to get started?
Call us: +91 8460 366 366 or
Email us: info@concotech.com
Corporate Identity
Corporate identity is one the most powerful concept of marketing strategy. It's a symbolic identity of characteristics, quality, reliability, and all other information connected to your product and service.  In today's global market self  conscious consumers as well as high tech buyers all look for a branded product or service that encourage them to buy those product and service with confidence.

A brand includes your company logo, banner, slogan, fonts, color scheme, symbols, and sound that represent your company's embedded values, ideas, and even personality. Brand promotion must be your primary goal of your marketing strategy.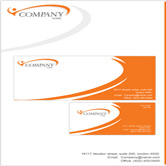 Stronger the brand name in the market more trust and confident customers will have in your products and services that means more revenue.

Concotech Technologies can help your business to create that powerful corporate image by building a powerful brand.
Company Logo Design
Company Banner
Brochure Design
Web Site Designing
For more information kindly

Free Speech
If you'd like to talk to someone about our business and services, please call
+91 - 8460 366 366
PRIVACY POLICY